This article will explain the basics of a commercial real estate loan, including the requirements, interest rate, and maximum loan-to-value ratio. Commercial real estate loans with Loan Monster will provide you with the knowledge you need to negotiate the best deal on your commercial property loan. After all, you want to make the best possible investment, so a commercial property loan should be your first priority. Listed below are a few things you should consider when shopping for a commercial property loan:
Interest rates
Commercial property loans are typically higher than residential mortgages. This is due to the higher risk involved with commercial lending. Interest rates on commercial loans are generally higher by 0.25% to 0.75 percent. Different lenders calculate interest rates differently, based on the type of loan and its terms. Banks, debt funds, and private money lenders usually use one of the following indexes: prime, treasuries, or LIBOR.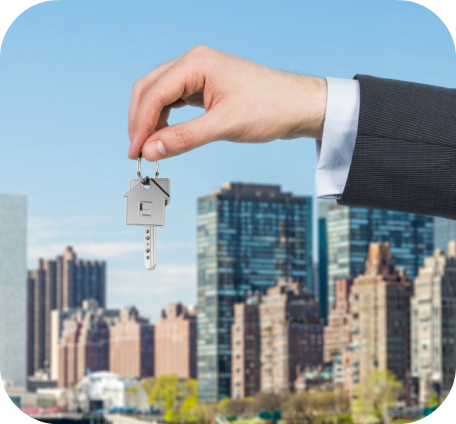 First, it is important to determine the amount of money you need. The lender will examine your personal credit and financial situation when determining the amount of money you need to borrow. This step is very important, as it can affect the interest rates on the commercial property loans. Interest rates for commercial loans fluctuate frequently depending on the state of the market and the property's financial condition. However, if your financial situation is solid, you may be able to work with a bank or other financial institution to find the best rate possible.
Requirements
The requirements for a commercial property loan vary depending on the type of property that you intend to purchase. These can include details about the type of property, the total sale price, and any planned renovations or revenue-generating tenants. While you may not be able to provide all of this information to every lender, it can be a useful starting point. Before applying for a loan, gather all of the information you need to be prepared.
The process for obtaining a commercial property loan is different from that for residential loans. While you can apply for a residential mortgage with your own credit, you will need to establish a business entity to secure a commercial loan. Once you establish your business, you will need to provide a personal guarantee for some types of commercial loans. Since most commercial loans will have more stringent requirements, you will have to look for a lender that is comfortable with the level of risk you have taken.
Down payment
While many lenders are reluctant to offer a loan without a down payment, you should be honest with them. While some of them may work with you if you can show them the benefits of helping with the down payment, you must make sure that you're offering the property an attractive return in exchange. If you are buying commercial property without a down payment, you can find a partner willing to help you. A bridge loan will give you the money you need for a down payment while you negotiate a longer-term loan.
If you're buying a small apartment building or office space, you can often obtain a commercial property loan for as little as 10% down. A larger down payment will help you qualify for a lower interest rate and lower monthly payments. If you're purchasing a large apartment building, you'll need to put down between 20% and 25%. If you're unsure of the down payment you'll need, contact your local mortgage broker to learn more.
Maximum loan-to-value
The maximum loan-to-value for commercial property loans varies depending on the type of loan and the borrower's creditworthiness. Conventional lenders can usually lend up to 75% of the property's value. Most lenders, however, will limit this amount to 70%. These loans are typically intended for commercial investment properties that are rented out to generate income. Commercial-investment properties can range from office buildings to retail buildings, strip centers, and shopping centers, to industrial buildings and self-storage facilities.
To determine the maximum loan-to-value for commercial property loans, commercial lenders take the lesser of the purchase price and the appraised value. While some buyers may claim they do not need any money down, this is not always the case. For this reason, lenders use the lower price and assume the seller could sell the property for more money. To get the maximum loan-to-value, the buyer must put up at least 20% down.